Lacquer Paintings | Top 50+ Lacquer Paintings by Famous Vietnamese Artists
It has been a long time when Vietnamese Artists, with their true talents, has lifted up the lacquered decoration of temples, shrines, worship objects into a new height as the Lacquer Paintings Art.
Following the hustle and bustle of urban life as modern facilities are gradually taking over the old value, preserving the core of traditional cultural values ​​becomes even more important. The Art of Lacquer Paintings is one of the most valuable aspects preserving traditional culture and enhancing the true talents of Vietnamese artists with their original & unique style.
Just simply using lacquer from Rhus Succedanea, golden and silver leaf, mother of pearls' shell, eggshell, conch, Vietnamese artists can create masterpieces of lacquer paintings with their talents & unique styles and ideas of art.
Preserving the Essence of Painting with High-quality Lacquer Painting
Many people wonder why lacquer paintings are so expensive? Indeed, yes it is costly. Lacquer paintings costs an arm and a leg mostly because materials to make a lacquer artwork itself are expensive. All of these materials along with the efforts of artists is uncountable.
For Art lovers, they tend to say "MAKE" lacquer paintings instead of saying paint. It is because to finish an artwork, artists must complete so many steps, not only hand-paint.
Lacquer will always be the quintessence of Vietnamese painting. It asserts that Vietnamese people can make paintings in a modern style but based on traditional materials.
Lacquer painting is not only beautiful and has many layers of colors, it is also a perfect combination of sparkles and preciousness of gold, silver, eggshell mosaic, mother-of-pearl ... Lacquer painting is luxurious and it can brightens up your living-space.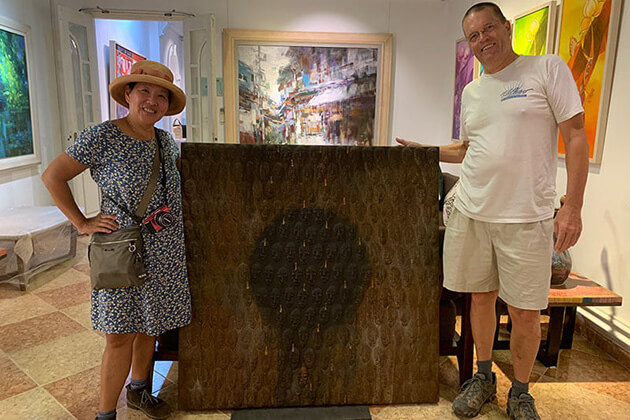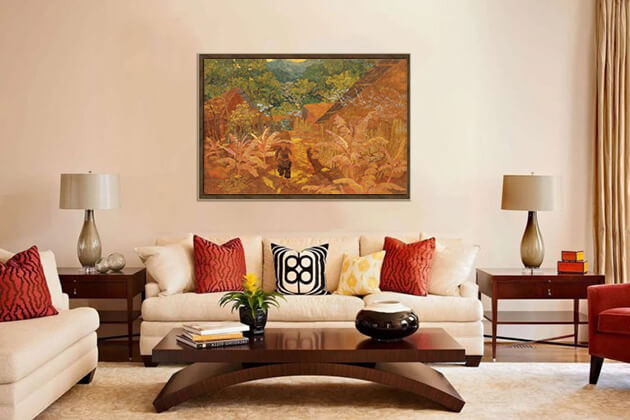 Lacquer Paintings - The Timeless Value

Using familiar materials to depict themes of daily life or unleash the creativity following with ideas of talented artists, all lacquer paintings at Nguyen Art Gallery will offer a high value of aesthetics for your living-space, making people cannot stop being attracted by your taste of art.
Additionally, with precious materials, great efforts of artists and an extremely beautiful appearance, lacquer paintings are also meaningful gifts for people you love.
All artworks in Nguyen Art Gallery are original Vietnam paintings which pass through the strict testing process of materials, topics, ideas of artists following with certifications of original painting with signature of authors. Hence, you can take it easy once ordering our original & high-quality paintings.
If you are seeking a lacquer painting, just select one among our collection or make a hotline-call at +84913342887, email us via: [email protected] to discuss about the subject you would love and our experts will consult you for selecting the best one that suits you most. 
Nguyen Hong Giang
Size: 80cm*109cm | 31.5 inches*43 inches
Material: Lacquer on Wood