Acrylic on Canvas Paintings
Acrylic Paintings - a Perfect Match for Your Living-Space
Unlike Oil paintings & Lacquer paintings, Acrylic paintings seem to be more prevalent but, it doesn't mean that the value of Acrylic paintings is less than them. To complete an artwork, it would be a great investment of time and afford of artists thus, each acrylic painting would contain a message, and a secret emotion artists want to let viewers know.
Acrylic paintings with specific themes like landscape, portrait, and abstract… will fit a distinct living-space. An Acrylic artwork would be an essential furniture that brighten up your living-space, bring the beauty and meaning of art to your rooms.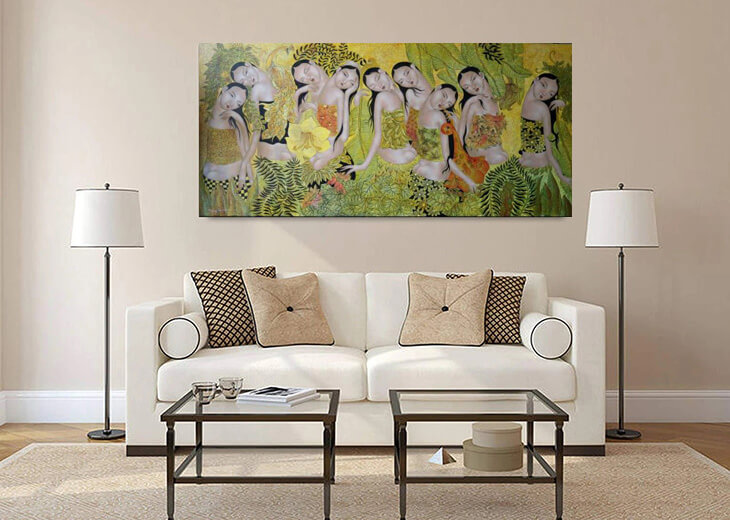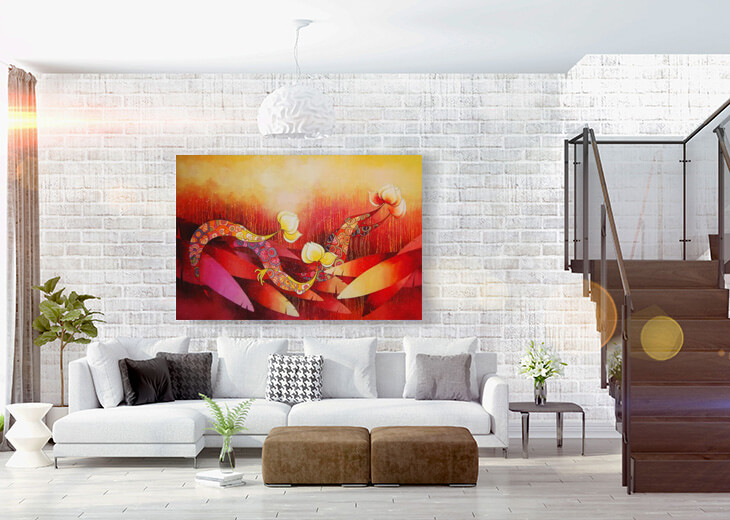 Owning Acrylic Paintings from Our Collection
Seeking Acrylic paintings for your living space is not really easy. It's mostly because to have an artworks that suits your rooms most, you have to consider so many aspects from themes, dimension… Hence, if you are looking for acrylic paintings for your space making you cannot stop viewing, let browser and choose a unique one from your collection.
All artworks in Nguyen Art Gallery are original Vietnam artworks which pass through the strict testing process of materials, topics, ideas of artists following with certifications of original painting with signature of authors. Hence, you can take it easy once ordering our original & high-quality paintings.
If you are seeking an oil painting, just select one among our collection or make a hotline-call at +84913342887, email us via: [email protected] to discuss about the subject you would love and our experts will consult you for selecting the best one that suit you most.
Pham Hoang Minh
Size: 150cm*120cm | 59 inches*47 inches
Material: Acrylic on canvas